This post was last edited on May 9, 2022.
The Department of Education, Sustainable Development, Innovation, Science, Technology and Vocational Training announces the availability of a second set of 400 scholarships under the  Commonwealth of Learning Skills for Work Scholarship Program. Citizens of Saint Lucia are invited to apply for an opportunity to register, enrol and gain valuable job placement certifications over the duration of 6 months. Thousands of courses offered by Coursera, Google and Udemy are available. The Skills for Work Scholarship Program is aimed at helping young and productive citizens equip themselves with in-demand and highly rewarding skills to enter or re-enter the workforce. Thousands of Commonwealth citizens are already taking advantage of this opportunity. Successful applicants will receive a scholarship to complete one of three program options. All interested persons now have until May 22, 2022 to apply.
ELIGIBILITY
Must be a citizen of Saint Lucia and living in Saint Lucia
Must be between 18 to 45 years of age and of any gender
Must be interested and willing to gain new skills to enter the job market
Students in the final year of their associate degree/undergraduate/diploma/postgraduate degree
Unemployed or willing to gain skills to start a mini or micro-enterprise
Young men are especially encouraged to apply for the scholarship. ( Ministry notes that women are 3 to 1 more likely to take up these opportunities
Persons with disability with basic ICT skills. Persons with disability will be prioritized while selecting candidates for the scholarship program.
You can contact the Skills for Work help desk at sfwhelpdesk@camdu.edu.lc | 730-5012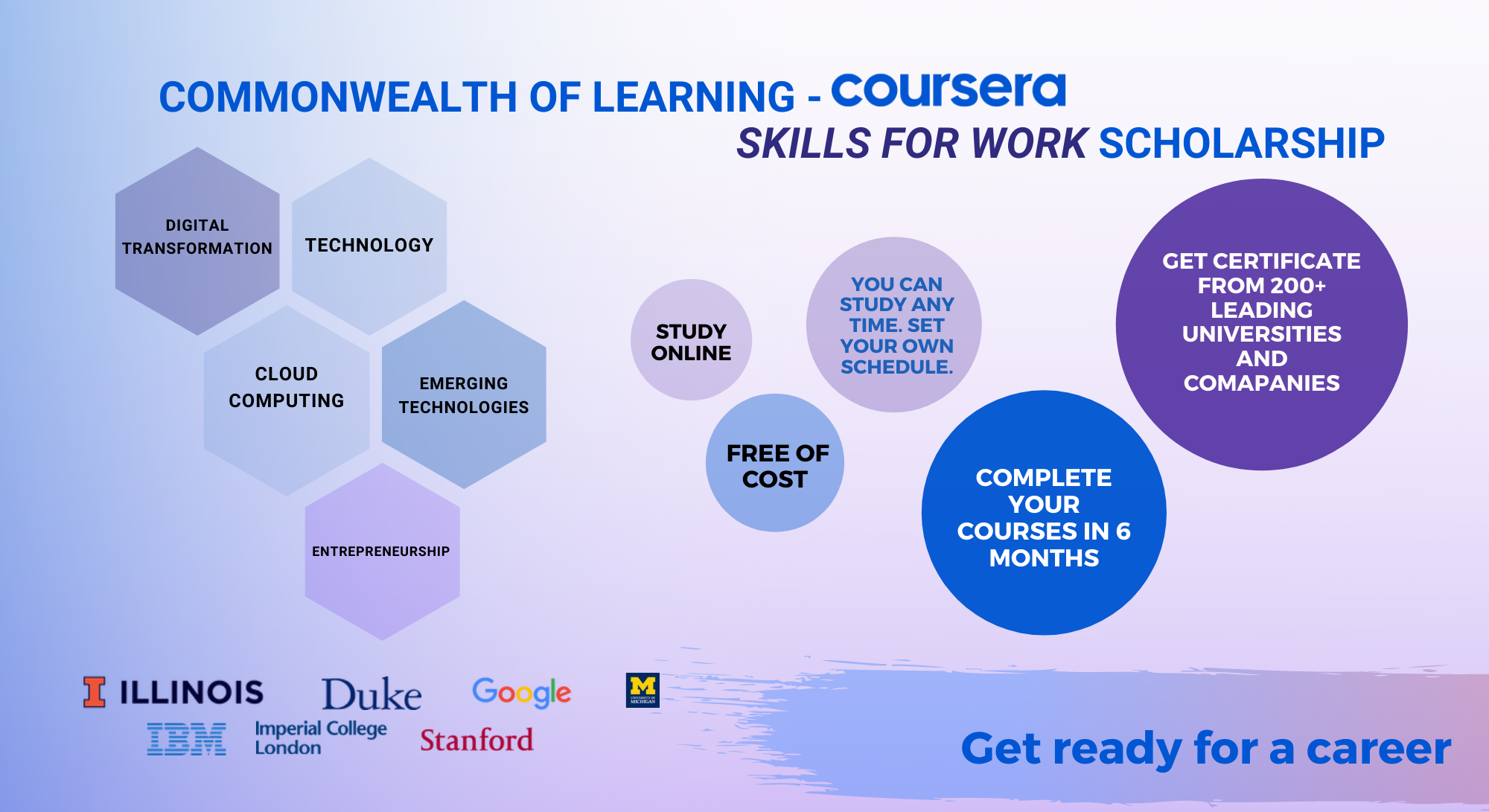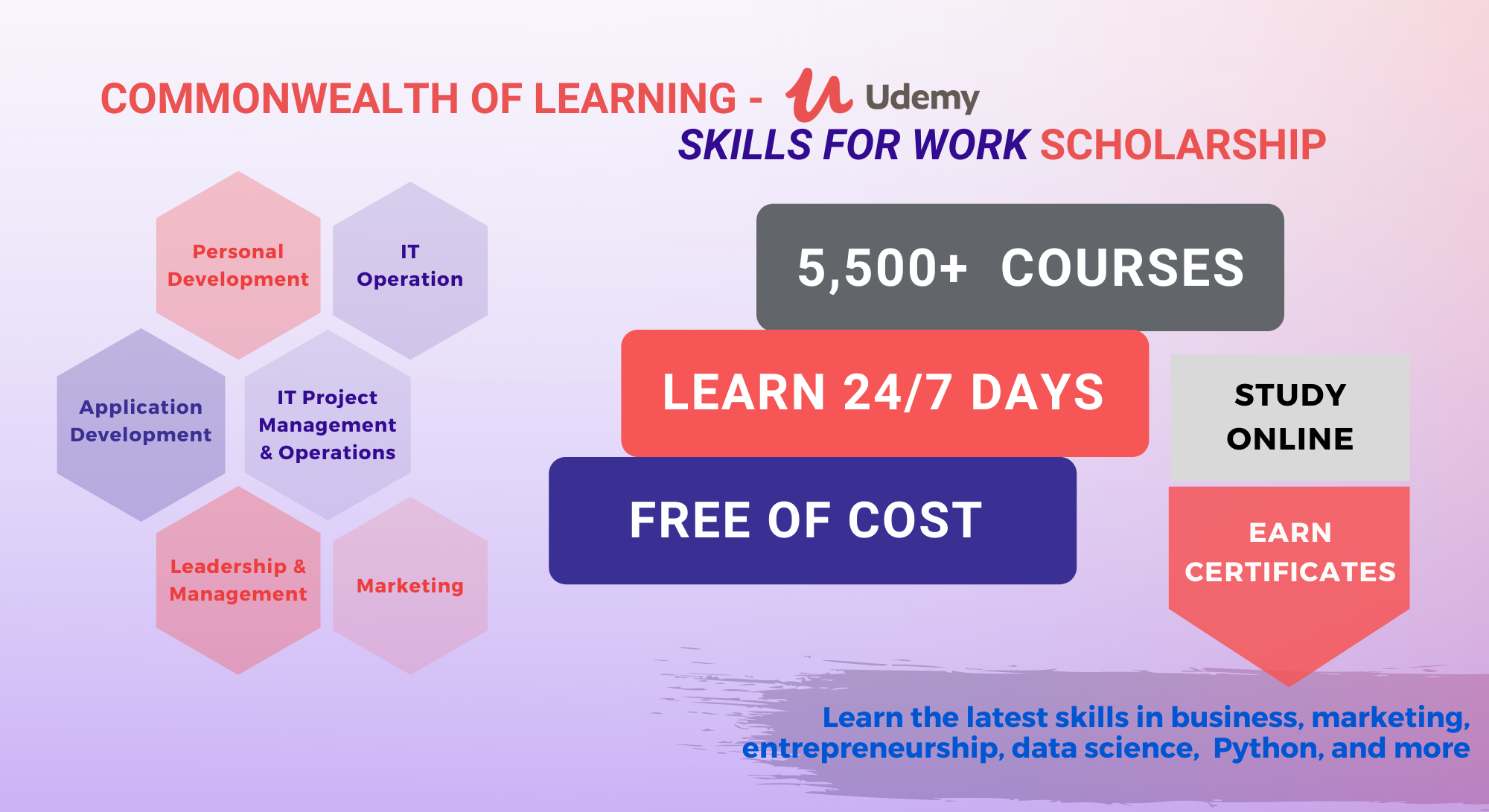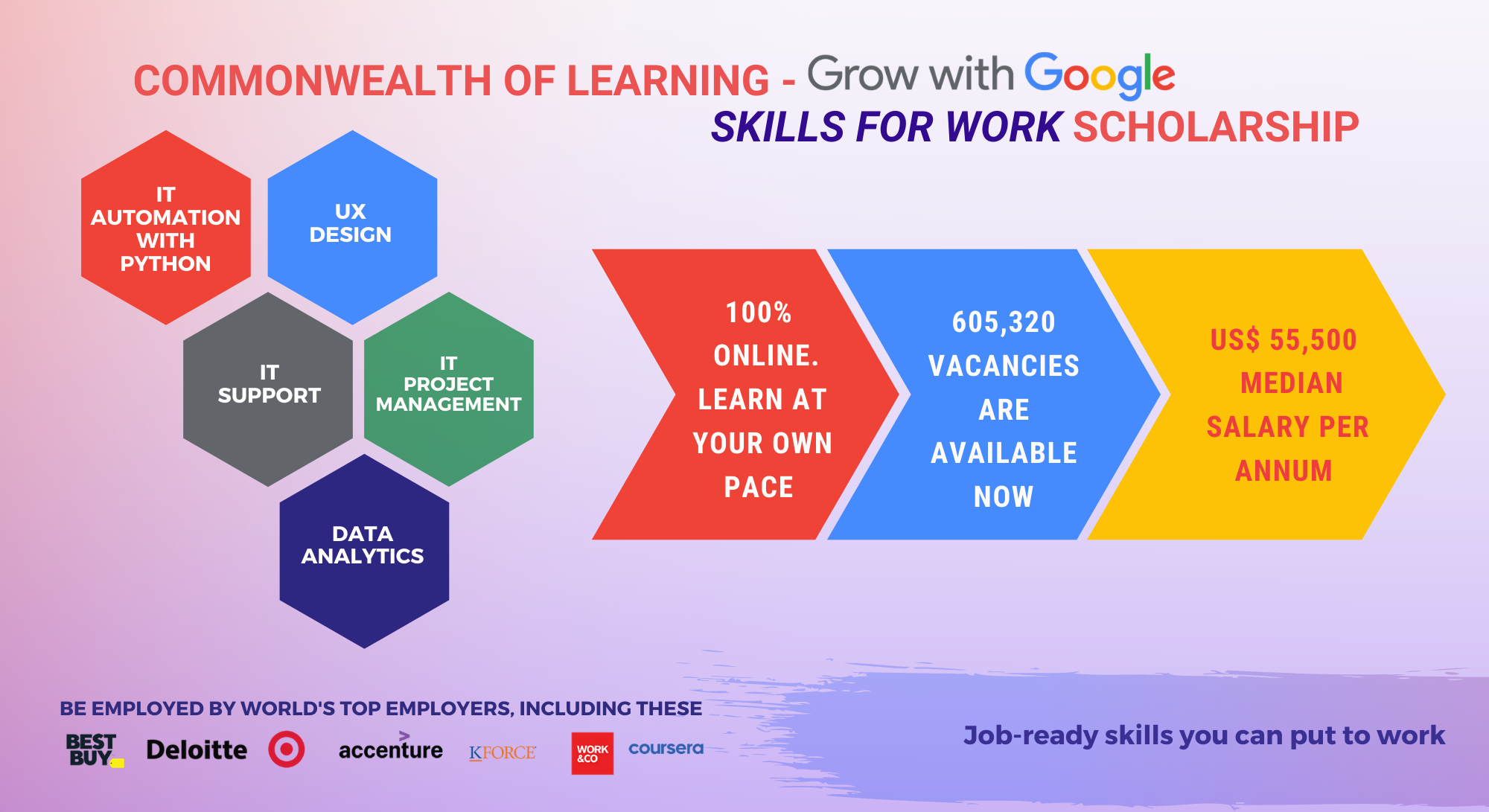 Please apply now as both time and space are limited. Applications are invited online at: CLICK HERE.
---
Courses/programs offered under each scholarship to guide your selection:
Courses offered on Udemy
Cloud Computing
Data Science
Design
IT Operations
Finance & Accounting
Leadership & Management
Marketing • Office Productivity
Project management & Operations
Personal Development
Sales
Human Resources
Courses offered on Coursera
Digital Transformation
Entrepreneurship
Cloud Computing
Application & Web Development
Artificial Intelligence (AI)
Big Data
Leadership and Influence
Problem Solving and Critical Thinking
Grow with Google skills for Work scholarship:
Only six specialized courses offered.
IT Automation with Python
UX Design
IT Support
IT Project Management
Data Analytics
Android Development (Coming soon)
---
Please note that this program does not provide equipment or financial assistance to applicants. Please also note that applications close at 11:59 PM on May 22, 2022.