Online Learning – Guidelines for Parents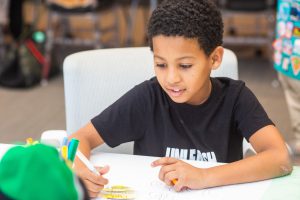 The Department of Education is pleased with the efforts of teachers and school administrators in supporting the continuation of learning activities during this COVID-19 pandemic. In spite of the challenging circumstances teachers have been diligent in making sure that students have access to learning materials and activities, so that while they are being forced to remain home, they have the opportunity to continue learning. School administrators across the island have been ensuring that students are given class schedules in a timely manner and that their schools remain a safe place while all of the necessary protocols are put in place and properly implemented. The Department is also pleased that thousands of students have been keeping up with classes online. We continue to encourage all students to take full advantage of the learning activities that their teachers have provided for them online.
The Department of Education recognises that the schools and teachers cannot do it alone. This effort requires the full support of parents. Unfortunately, some students have not been able to take full advantage of the online learning opportunities that have been ongoing for their schools. It is well understood that some parents and students will have particular challenges at their homes and that some will have more difficulty than others with trying to keep up with classes online. The Department of Education continues to work with other government agencies to help reduce the challenges with access to the Internet and access to digital devices for all learners. The Department wants to support parents such that the existing gaps can be narrowed so that each child will be able to access and take advantage of all the learning opportunities that are being made to them by their teachers and their schools. 
Online learning is here to stay. While the Department of Education is making every effort to resume and maintain face to face classes in a safe and secure way, there are some clear advantages of promoting online learning to supplement traditional learning activities and to improve student learning outcomes. The following guidelines and checklist have been provided to help parents monitor and support the children's learning in the online environment:
Main Points:
Know your child's Learning Management System (LMS)

Monitor your child's LMS

Check in with your child's teacher regularly

Know your child's curriculum

Negotiate a sensible and reasonable routine with your child

Manage weekly learning expectations with your child

There is no need to sit in the online class with your student

Encourage physical activity

Help provide feedback to your child's school or teacher
Explanations:
Know your child's Learning Management System. Each parent should know which online platform that the teachers at their school uses to provide learning resources for the children. Ask your child, whether that platform is Moodle, Google Classroom, Edmodo or some other system.

Contact your child's school or teacher and ask about being invited onto the learner management system. This way, the parent will be able to receive notifications for the class as well as monitor the activities and assignments for the classroom.

Check in with your child's school or teacher on a regular basis. It is possible that a memo, assignment or notification to your child may have been missed. Parents should ensure that they are aware of any developments at the school that might affect the child.

Know your child's curriculum. Each parent should know what the program of learning is for their child at their specific grade level. This might be helpful for some parents and some older siblings to help the child remain on track. For primary school and for lower secondary school, the curriculum guides can be found on the CAMDU website at

https://camdu.edu.lc/curriculum-guides-i/

 

Negotiate a sensible and reasonable routine with your child for engaging in online learning. Parents should be aware of the online classroom schedule and should also monitor the children for the amount of time that they spend on the computer. As much as possible try to identify a quiet and safe space in the home for your child to participate in online classes. This will help your child maintain focus.

Manage weekly learning expectations with your child. You may not be able to determine or monitor every single concept that your child is supposed to learn however you should be able to maintain a level of expectation with your child with respect to the types of activities that they should be engaged in for the week. At the minimum engage your child, at least once a week or daily if possible, in a conversation about what they should be learning. 

There is no need to sit in the online class with your student. If your child is able to handle the computer and navigate to the resources then they will be able to manage well. Also, helping your child understand the assignment is commendable or encouraged, however, doing all the work for them will not be helpful in the long run. Children must develop a sense of autonomy and self direction.

Encourage physical activity. Parents should make sure that the children are getting a healthy dose of physical activity on a daily basis. Children should not be allowed to sit all day in front of a computer screen.

Help provide feedback to your child's school or teacher so that they can understand how your child experiences and interacts with online learning. Such information will be very helpful for the school and the teachers in improving their delivery of learning activities online and in the classroom.
Definition of Terms
Curriculum – is generally an outline of the concepts, content, values and skills to be taught to students so that they can meet a particular education standard. A curriculum will usually be divided into subjects, themes, topics, modules or units and is typically organised by grade level.

Feedback – information about reactions to or results of the performance of something or a person. This information can be used to help improve performance.

Learner Management System (LMS) – an LMS is a system that allows the teacher to manage classrooms online. The teacher is able to post learning content in the form of text, documents, audio and video for students to learn from. In addition, the teacher is able to post assignments, communicate with students, correct students' work and assign grades to students on an LMS. Sometimes an LMS is referred to as a Virtual Classroom.

Program of Learning – a sequenced set of learning objectives and outcomes that is designed for a learner or set of learners. This includes the specific content and skills that should be learnt; the learning activities that are designed to help the learner to understand the content and develop the skills; and the evaluation activities that help measure how well the learner understands the content and can perform the skills.

Learning Expectations – are established goals for how much the student is expected to learn in a specified period. This can refer to content such as pages or chapters in a book; or performance of a number of steps in a routine; or mastery of a particular skill.
The above guidelines have been compiled by: 
The Curriculum and Materials Development Unit (CAMDU) in the Department of Education, Innovation and Gender Relations.
While these guidelines are not an exhaustive list, they are some of the key elements that parents need to be aware of, if they are to provide meaningful assistance to their child. More information can be found on how to support your child in this regard online on sites like the following:
http://www.lamarschool.com/editoruploads/files/10_Tips_for_Distance_Learning_for_Parents.pdf