The application deadline for both the Project Based Approaches and Collaboration in the Digital Classroom Courses is extended to March 16, 2017. 
There are now several spaces available for enrolment into both courses. These courses are designed to immerse teachers into sound pedagogical practice that focus on how students learn and to explore the ways in which technology can support student learning. If you have done either or both of these two courses before, please encourage your peers to apply.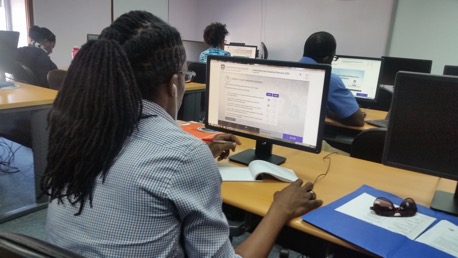 The 6-week online course in Virtual Tutor training course has been fully subscribed to and in fact began about three weeks ago.
School leaders have also begun their Leadership and Management of Projects for Innovation in Education Course and are well underway. The number of applications for this course was way in excess of the available spaces.
If you wish to apply for either the Project Based Approaches or Collaboration in the Digital Classroom course, please visit http://camdu.edu.lc/ict/
Get familiar with the details and look for the link to the application form on the same page. Please note that participation in either of these two courses will require your attendance at a one-day workshop during the week of March 20th, 2017. Once you have applied and have been registered for the course, you and your school will receive notifications for your participation in the face-to-face training workshop.
For any further clarification needed, please contact Mr. Germain Anthony, Curriculum Specialist – Technology Integration for more information at 285-6359 or at germain.anthony@education.gov.lc .