Please like our 758Robotics page on Facebook and keep updated with progress on our Computer Coding and Robotics pilot program!
The Department of Education, Innovation and Gender Relations has partnered with USAID and Creative Associates under the Community, Family and Youth Resiliency (CFYR) Program to implement this unique pilot program that will explore how students' outlook can improve when engaged with Computer Coding and Robotics.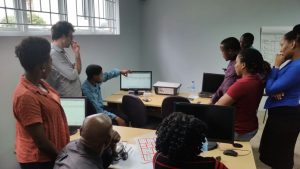 The Saint Lucia CFYR Youth Robotics pilot program aims to develop resiliency, improved performance and positive behavior modification among participating students through the engagement in basic computer coding and robotics activities. Teachers will over the period of a year teach students how to program in the Lego Mindstorms Robotics environment.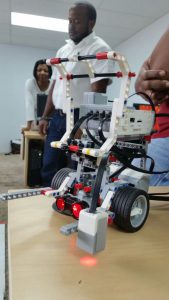 Teachers will apply robotics to help teach some concepts from the regular curriculum. Participating students will be engaged during regular class hours as well as through an after-school robotics program. These students will be given the opportunity to participate in a grand robotics challenge at the end of the year for many exciting prizes.